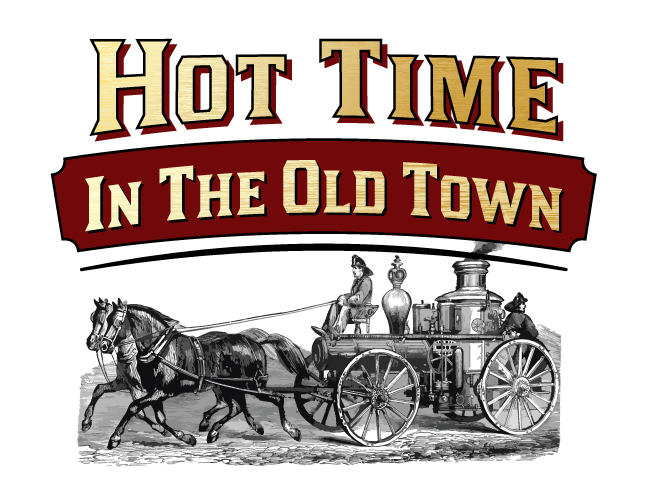 Opening Saturday, June 13, 2020
Newburgh Museum is excited to announce a partnership with four local fire departments to present "It's a Hot Time in the Old Town". This exhibit showcases Newburgh, Yankeetown, Chandler and Ohio Township Stations 1 & 2. Come visit the Newburgh Museum and you'll learn about early bucket brigades and how they worked, why the Dalmatian is the official firehouse dog and how early fire call boxes worked.
Learn about the many aspects of firefighting by exploring the types of rescues performed by these fire departments. These include structure fires, river and water rescues, vehicular extrication, brush and wild fires and containment and cleanup of hazardous material spills. Clothing, firefighting equipment, fire-related items such as signage and a large display of toys, fire-related figurines, firehouses and banks are also included.
You will see the JAWS OF LIFE extrication tool, the firefighters turn out gear, dive equipment and communication system and the hazmat protection suit.  Watch a video of our local firefighters in action as they battle a structure fire. See toys ranging from an 1889 cast-iron fire wagon pulled by horses to firetrucks from the 40s and 50s and a fire rescue helicopter. Children will receive a fire helmet and sticker to take home with them.
Join us Sunday, July 5th from 1-3 pm for our new Speaking Series and hear Jay Davis, Fire Chief at Yankeetown fire department talk about how they serve the community and how these local fire departments work together to keep our community safe. Jay is also a third generation retired lockmaster at Newburgh Lock and Dam and will be sharing information about the building of the Newburgh Lock and Dam and how the Lock and Dam operates.
The Newburgh Museum is located at 503 State Street and is open on Friday and Saturday from 11-3:00 and the first Sunday from 1-3 during July-November.  We look forward to your visit.