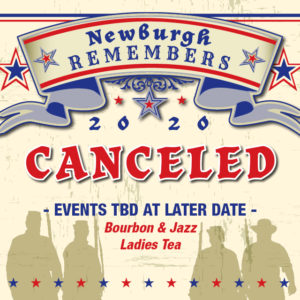 July 10, 2020 – Press Release
On June 13th we were thrilled to welcome our community back to the museum and were excited about our upcoming event, Newburgh Remembers. Unfortunately, the coronavirus cases in Indiana including our immediate area continue to climb to record levels. The safety of our patrons and visitors is our highest priority through sanitizing, social distancing, and wearing of masks. The virus is spreading with more force than we can safely accommodate with our available resources.
In consultation with state and local officials, Newburgh Museum has decided to cancel Newburgh Remembers. Our hope is that the virus will come under control and we can provide opportunities for our patrons and friends to celebrate all that makes Newburgh an important place to enjoy our history and culture.
The museum remains open on Friday and Saturdays from 11-3 to enjoy "Hot Time in the Old Town" featuring local fire department equipment, exhibits and video's about how they work together to protect and serve our community. Check back here or visit our Facebook page for any updates. If it is feasible, the museum will offer the Ladies Tea and the Bourbon and Jazz at a later date. We appreciate your desire to celebrate our historic town and look forward to seeing you soon.
Newburgh Remembers 2020 Event Overview
Date TBD
TBD – Ladies Civil War Afternoon Tea, Guest speaker, Clara Barton