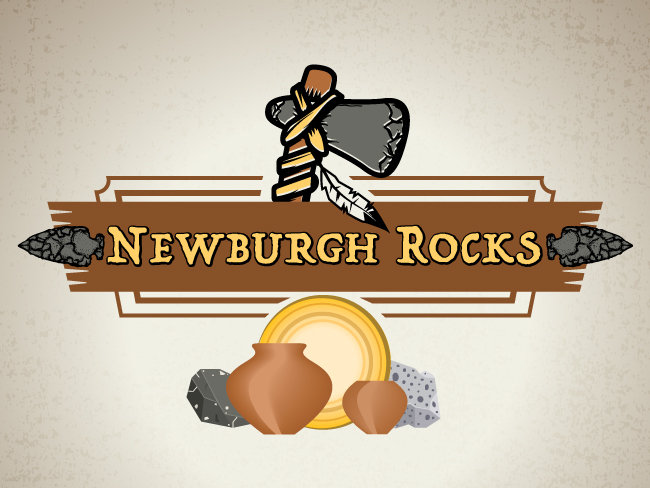 June 4, 2021 through December 18, 2021
Newburgh Rocks
This is an exhibit like no other Newburgh Museum has ever put together to showcase Native Americans as they lived on the banks of the Ohio River during the pre-contact period of 1000 AD to early 1800's.
This exhibit kicks off the Museums focus on family-friendly exhibits with interactive stations kids will enjoy while they learn who lived on these lands before us.
Explore the geologic wonders and earth processes which formed the rocks and minerals making up our present day landscape and the natural resources to fuel our society.
Visit a recreated Native American village site on the banks of the Ohio River, modeled after the original settlers at Angel Mounds and surrounding lands
Understand how geodes form and see the beautiful crystals grown inside these ordinary looking rock "melons"
See actual fossils; the petrified remains of land and sea creatures which once lived in Southern Indiana hundreds of millions of years ago.
Kids activity stations: visit our "dig pit" to uncover an earth wonder and make an imprint of the fossil, paint a rock, take a picture of an "Inspiring Archeologist" (Yourself!)
Also, learn about Revis Campbell (1897-2003), lifelong Warrick County resident and Native American artifact enthusiast. He wandered the countryside and riverbanks throughout his life with an uncanny eye for finding and collecting arrowheads, axe heads and all kinds of remnants of our local Native American culture. Many of Revis' prized finds were mounted on artfully arranged wall hangings now on display in museums and private collections alike. The Newburgh Museum is fortunate to have acquired on loan two of these displays, which form one of the highlights of this exhibit.
In Association with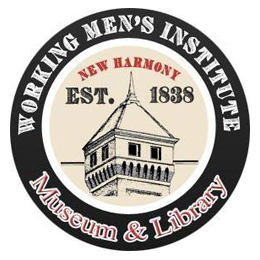 ---
Sponsored by
Visit the museum for their featured exhibit, "Newburgh Rocks", on June 4 through December 18.  Hours of operation are Friday and Saturday 11-3:00.  Group tours are available by calling 812-853-5045.
 We look forward to your visit.