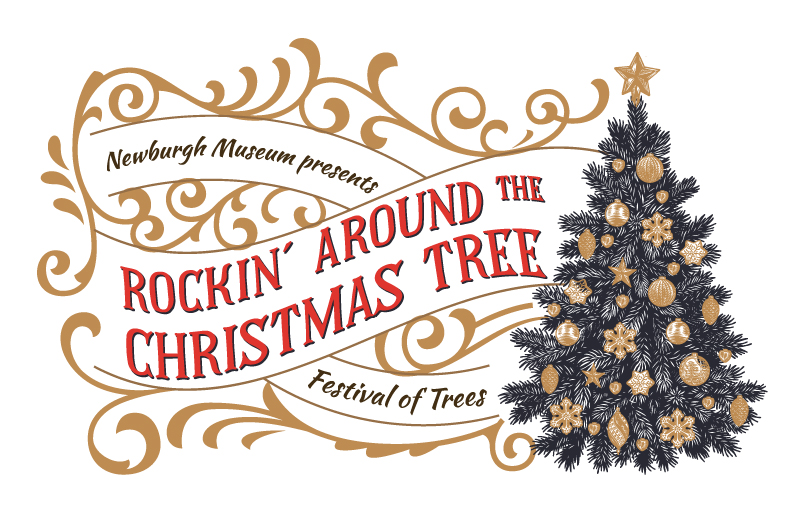 Online Auction – November 1-16, 2020
Open House – November 7, 2020 from 5-7pm
Christmas is just around the corner!  To get us all in a festive mood, Newburgh Museum is presenting Rockin' Around the Christmas Trees…A Festival of Trees.  Decorated tabletop trees (artificial, of course) and gift baskets suitable for holiday gifting will be offered through an on line auction hosted by Curran Miller Auction.  All of the items have been donated by our generous supporters.  The beautiful trees and gift baskets will be on display at Newburgh Museum, 503 State St, Newburgh, IN from Nov 1 through Nov 16. And even more fun, please join us Nov 7, 5-7 pm at the Museum for Rockin' Around the Christmas Trees Open House.  View the trees and baskets and enjoy a hot chocolate and coffee bar with us. The auction is live from  Nov 1 through Nov 16.  We will post a link to the online auction right here once it's live. BID OFTEN AND BID HIGH!!! Win a tree or basket and help support our Newburgh Museum from the safety of your home!
---
To donate a tree or basket, please contact Kindra at

812-573-8953 or events@newburghmuseum.org and r

egister your auction donation by October 15!